We are selling our beautiful 20 Acre Equestrian properties in McDonald County
See the link at the bottom of the page for many more pictures.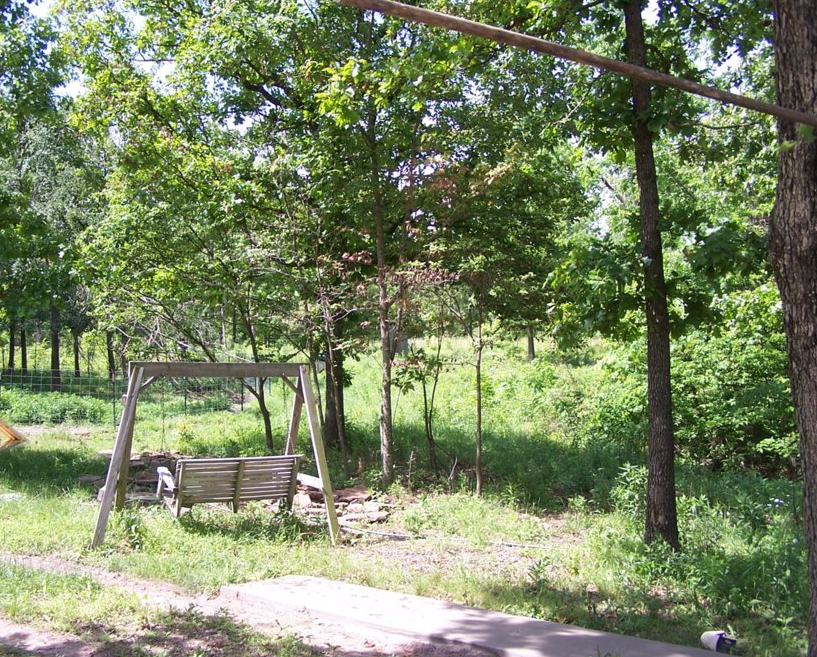 Address:
782 Goff Ridge Rd
Pineville, MO, 64856

Directions:
From Bella Vista Town Center
Take highway 340 east from Bella Vista Town Center, exit 93 from highway 71. Follow that to the end, and turn left. Pass the first and second roads on the left, Blackjack and Chestnut, then turn left on Goff Ridge. About 3/4 mile, after Bryce Rd. and before Brock Rd., there's a sudden driveway to the left that immediately goes through a gate about 10 feet below the road, curves, then up a long driveway.
House info:
About 1550 heated square feet.
Central Heat And Air!
3 full bedrooms.
2 full bathrooms.
Large, modern kitchen.
Large, open living area with attached dining area.
All electric.
High speed internet and full cable TV services available.
Washer/Dryer.
Dish washer.
Large septic system.
New, 8 person, 8 foot by 8 foot outdoor hot tub with stunning views
---
Included:
2008 Kubota L3400 4WD Gear-Drive Transmission
Dual axle trailer for Kubota
Five foot brush hog cutter for Kubota
Five foot box blade
Standard Kubota front loader
20 foot by 40 foot primitive barn
8 foot by 6 foot metal storage building
10 foot by 20 foot shed/primitive garage
Several acres smooth wire fensed.
Acres of wild blackberries.

Contact us:
diederich@gmail.com